The European Society of Clinical Pharmacy symposium
Latest
The European Society of Clinical Pharmacy symposium
In Latest
Discover the latest pharmacy news with daily updates and information to keep you in the know.
Bookmark
The 46th European Society of Clinical Pharmacy symposium, held in Heidelberg in October, heard how pharmacists have proved their worth when it comes to controlling hypertension and detecting atrial fibrillation, as well as concerns about trial results that aren't published and the role of predatory publishers
Pharmacist-managed hypertension achieves much better outcomes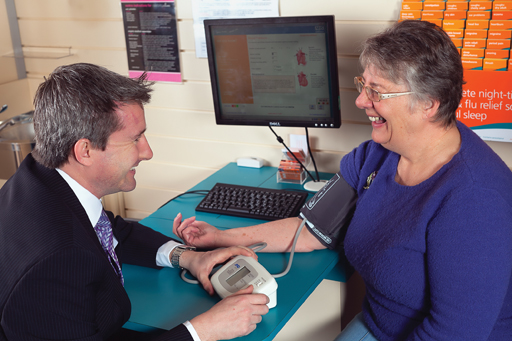 Canada has the best-controlled hypertension in the world – and it is mainly managed by community pharmacists, Ross Tsuyuki, professor of medicine, University of Alberta, Canada, told the conference.
Over the past five years, community pharmacists have provided robust evidence of their effectiveness through a series of trials, he said, with pharmacists in Alberta able to prescribe medicines and order laboratory tests.
While the RxING study showed that community pharmacists could achieve good control of type 2 diabetes, the RxACTION ('Reaction') study showed that pharmacistmanagement of hypertension was more effective than 'usual care' – the odds of achieving target blood pressure were more than doubled in the intervention group.
Meanwhile, the RxACT ('React') study showed that in people with poorly controlled dyslipidaemia, 43 per cent of the intervention group reached target low density lipoprotein cholesterol (LDL-C) compared with 18 per cent in the control group.
In each study, community pharmacists provided treatment according to the evidence-based guidelines.
Whereas the previous trials had demonstrated the benefit of pharmacist care on individual cardiovascular risk factors, the RxEACH ('Reach') study – involving 56 community pharmacies – pulled them all together in a comprehensive, province-wide programme. Patients with at least one uncontrolled risk factor (blood pressure, LDL cholesterol, HbA1c or smoking) were recruited.
Those in the intervention group received a standardised medication therapy management consultation and follow-up – something which is already covered by the Canadian community pharmacy reimbursement scheme. Again, treatment was prescribed in accordance with Canadian practice guidelines.
Pharmacists were able to use a web-based cardiovascular risk calculator that displays risk on a green-amber-red dial and shows how an individual's risk can be 'dialled down' by modifying factors such as weight and smoking. Use of the risk calculator can often lead into a constructive consultation, Professor Tsuyuki commented. 
The results showed a 21 per cent relative risk reduction for cardiovascular risk over three months. Further analyses of the hypertension results showed that, if applied consistently over 30 years, about 500,000 cardiovascular events could be avoided. If implemented throughout Canada, almost one million life-years and about $15.7bn could be saved. 
"Even without the prescribing element, the savings could be substantial," said Professor Tsuyuki. "Having the evidence has driven practice," he concluded.
Pharmacists identify undiagnosed AF
Two studies have shown that community pharmacists can effectively diagnose atrial fibrillation (AF) – much of which would otherwise go undetected.
During Global AF Aware Week in November 2016, a study was carried out involving pharmacists in five countries (Canada, New Zealand, Portugal, Spain and the UK). Educational and campaign material was provided by the AF Association.
A second study, involving pharmacists in 10 countries, was carried out during Heart Rhythm Week in June 2017. Pharmacists were trained to take the pulse manually or could use an electronic aid. Whenever an abnormal rhythm was detected, the patient was referred to a physician.
In total, 2,573 patients with a mean age of 65 years were included. The commonest risk factor was hypertension, followed by diabetes and peripheral cardiovascular disease. An irregular pulse was detected in 212 (8.3 per cent) cases and, so far, AF has been confirmed in 35 cases (1.4 per cent).
Get the trial design right
It is estimated that there are almost $500bn of avoidable costs associated with nonadherence, untimely use of medicines, antibiotic overuse, medication errors, sub-optimal use of generic medicines and mismanaged polypharmacy, Marcel Bouvy, professor of pharmaceutical care at the University of Utrecht, told the conference.
These are all areas where good quality pharmacy research is needed, he said, but poor trial design can lead to misleading results. Critical factors are patient selection, the nature of the intervention and choosing the right outcomes.
The impact of medication reviews by pharmacists is a case in point as some results appear to be conflicting. Two studies (the British HOMER and the Spanish conSIGUE) addressing the impact of medication review by pharmacists had different findings. Analysis of the trials showed that the design of the Spanish study was better aligned to the objectives and more likely to yield a definitive answer.
Questionable evidence and 'predatory publishers'
The concept of evidence-based practice assumes that all trial results are published but 50 per cent of evidence – usually the negative results – is not published. Consequently, reviews tend to overestimate the effectiveness of treatment, says Gerd Antes, head of the German Cochrane Centre.
Moreover, when a systematic review and metaanalysis has confirmed that a treatment is effective, further trials are unnecessary and unethical – but there are no proper "stopping rules".
Recent history shows that many thousands of patients have been entered into "unnecessary trials".
A famous example is the use of an anti-arrhythmic after a myocardial infarction. Although an unpublished trial in 1980 showed that the drug led to more deaths, it was not until 1993 that a systematic review concluded that there were indeed more deaths in the treatment group. It is estimated that this treatment caused more deaths than the US combat losses in the Korean and Vietnam wars.
Trial registration should help but there are still problems – many trials are registered but fewer are reported. Another problem is the pressure to publish in academic institutions, which has led to a proliferation of open-access journals, where the authors pay a fee for publication. 
Many of these publishers exist only to make money from authors – peer review is faked or ignored and much of what is published is fringe or junk science. The result is that much misleading, redundant or even 'fake' material is published and could further distort the results of systematic reviews.
Predatory publishers choose names that are similar to the names of bona fide journals and commonly target academics to offer rapid publication.
 
Conference in brief
Faecal microbiota
Faecal microbiota transplant (FMT) is an effective treatment of recurrent Clostridium difficile infection. In France, FMT is classed as a medicine that requires preparation under pharmaceutical supervision. The procedure has been performed at the St Antoine Hospital in Paris since October 2015.
Melatonin
Melatonin is being used for pre-medication before diagnostic procedures in children in a number of French hospitals, according to a survey. Melatonin administered shortly before a procedure has a good efficacy and safety profile. A standardised preparation, most probably a hard capsule, is now required.
STOPP/START criteria
The STOPP/START criteria were developed to help identify medicines that could be discontinued and those which should be started for older people, according to the developer Cristin Ryan, School of Pharmacy, Trinity College, Dublin. A modified version is now in use in the UK Pharmacy Care Plan Service, a community pharmacybased project from the Community Pharmacy Future group, designed to deliver person-centred care. Nearly 700 patients have been recruited and completed the first phase of the trial.
Mobile health
Mobile health (mHealth) will support "precision medicine that will be personalised, preventive, proactive and participatory", said Professor Katarzyna Wac of the University of Geneva and Stanford University. Developments could include wearable gadgets and devices attached to mobile phones but also tattoo-based devices (e.g. for non-invasive blood glucose monitoring) and a swallowable device for 'colon capsule endoscopy' (PillCam). Other possibilities include smart lenses that can measure blood glucose levels in the eye and lung function being measured by using the microphone of a smart phone.
Sponsored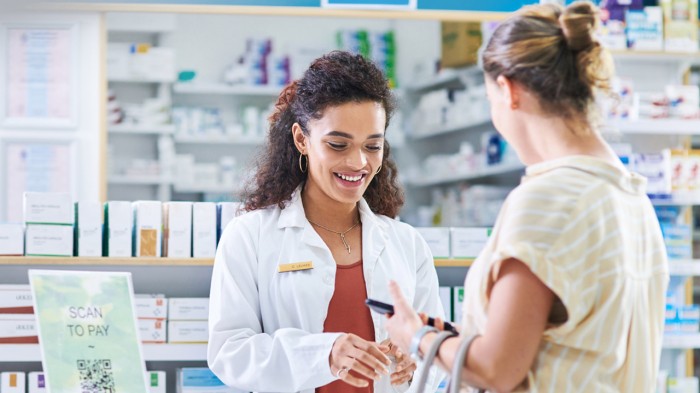 Sponsored education
Refresh your knowledge on managing mild to moderate pain and understand when a combination product can help.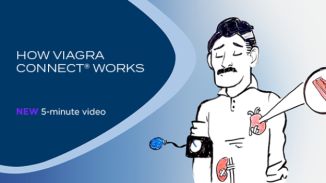 Sponsored education
Understand how VIAGRA CONNECT works so you can better support and reassure customers purchasing it in the pharmacy
Record my learning outcomes
Latest
Discover the latest pharmacy news with daily updates and information to keep you in the know.
In Latest
Discover the latest pharmacy news with daily updates and information to keep you in the know.
Bookmark