Brexit casts shadow over sector's future
Latest
Brexit casts shadow over sector's future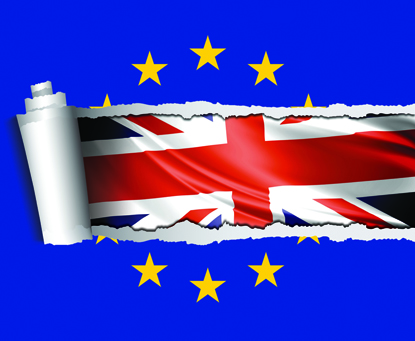 With less than a day to go to the general election, pharmacists are feeling pessimistic about the future of community pharmacy in post-Brexit Britain, envisaging working life as more complicated and even harder in financial terms.
Immediate fears include medicine shortages, and rising drug prices and business costs. The prospects for healthcare on a wider basis are equally bleak, with pharmacists anticipating reduced investment in UK pharma, an NHS staffing crisis, and a negative impact on regulation and standards as the UK falls outside the remit of the European Medicines Agency.
The gloomy outlook stems from a survey conducted by CIG Research, a division of Communications International Group, completed by 214 pharmacy staff – the vast majority identifying themselves as pharmacists, proprietors and managers – in May. The findings are perhaps to be expected given that over half the respondents stated that they voted to stay in the EU, though when asked how they would choose if the referendum were to be repeated, the Remain figure jumped to over 62 per cent.
Given that the Leave figure was more or less consistent at around 21 per cent, it suggests that those who were undecided last June feel much more strongly on the subject a year on.
One of the areas in which Brexit seems likely to have a significant impact on pharmacy concerns staffing. More than half of those polled said they employ non-UK nationals in their pharmacy, six in ten of whom are EU passport holders.
While the majority said they expected the employment of these individuals to not be affected by Brexit – or said they hadn't given the matter any thought – a substantial minority believed work visas would become a requirement and a small number anticipated replacing non-UK EU workers with British passport holders. Of the 179 pharmacies involved in the survey who have non-UK staff, four in ten said that these individuals were worried about their future employment status.
Many survey participants said they had already noticed changes to their business that they attribute to Brexit. Chief among these is an increase in medicine purchase prices – this was felt more strongly by independents than multiples, which is unsurprising given the bargaining power of the big players – but also striking has been a rise in problems accessing EU products and services, and a downturn in sales.
All of these are predicted by respondents to become even more marked once the UK exits Europe, with an accompanying increase in paperwork and decline in quality control in relation to medicines.
The majority of respondents see Brexit as having a negative effect on nearly all aspects of their work, from declining consumer confidence, spending and profitability, to an escalation in the price of medicines, and staffing and running costs. Even medicines safety and innovation in pharmacy practice are viewed as being in peril, and there are real concerns about the UK becoming marginalised once it is outside the EU.
Most pharmacists see Brexit as having a negative effect on nearly all aspects of their work
Sponsored
Sponsored education
Safely recommend the most effective laxative for every customer with constipation
Sponsored education
Viatris has created this short video based on a publication reviewing global research into the potential impact of the Covid-19 pandemic on mental health. It identifies six areas where psychiatrists can play a role in supporting people's mental health through these difficult times.
Record my learning outcomes
Latest
Inspiring stories related to health, fitness and the pursuit of wellbeing