PDA urges employers to report workplace Covid exposure
Latest
PDA urges employers to report workplace Covid exposure
In Latest
Discover the latest pharmacy news with daily updates and information to keep you in the know.
Bookmark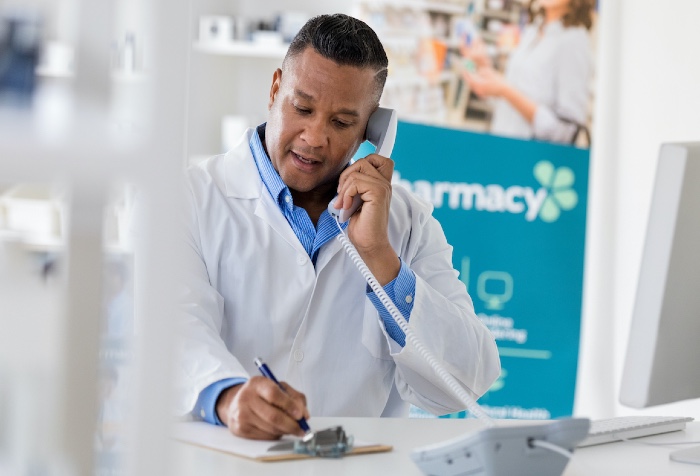 By Neil Trainis

The Pharmacists' Defence Association (PDA) has urged pharmacy employers to review where members of their teams were when they were infected with coronavirus and report any cases of occupational exposure to the disease to the Health and Safety Executive (HSE).
There have been concerns about the lack of reporting from pharmacy employers about cases or deaths from Covid-19 as a result of an individual's work under the Reporting of Injuries, Diseases and Dangerous Occurrences Regulations 2013 (RIDDOR).
RIDDOR places a legal duty on employers to report occupational exposure to the disease but not cases or deaths involving the public, patients, care home residents or service users.
No pharmacy Covid-19 cases reported to HSE
Earlier this month the Government told parliament there were no Covid-19 notifications from pharmacies to HSE between April 10 and May 30.
The PDA said it was "highly improbable that not a single instance of coronavirus amongst members of the community pharmacy team was from exposure in the workplace" and called on employers to report it even if the deadline for doing so has passed.
Under RIDDOR, an employer should notify "the enforcing authority by the quickest practicable means" and send in a report within 10 days.
Reports should only be made under three circumstances; an accident or incident at work has, or could have, led to the release or escape of coronavirus; a person at work (a worker) was diagnosed as having Covid-19 attributed to an occupational exposure to coronavirus; and a worker dies as a result of occupational exposure to coronavirus.
PDA director Paul Day said: "We need to know the most likely place that individuals may have caught coronavirus. This is necessary for HR records and to assist any overall inquiry into the pandemic in order that the country learns and improves in preparation for any future pandemic.
"This government statement means that either there have been no instances in community pharmacy, which we find inconceivable, or it means that some employers have failed to meet their reporting obligations."
NPA 'surprised' at official figure
A spokesperson for the National Pharmacy Association (NPA) told Independent Community Pharmacist it was "surprising that the official figure is zero" and said it encourages its members "to report any incidents they haven't yet filed with the Health and Safety Executive."
The NPA spokesperson added: "Meanwhile we are also contacting HSE to check how they have classified incidents, in case this is part of the explanation for the apparent lack of cases.
"We believe that it may have been challenging for employers to determine whether cases of coronavirus among pharmacy staff have been caused by exposure at work, but this doesn't explain the big difference on reporting compared to GPs and hospitals."
"If it is that community pharmacy employees have likely caught coronavirus at work and yet their employer has not reported this, it is shocking and it raises further questions about the business behaviour of some community pharmacy companies," Day said.
"We need to see what action, if any, the regulator will now take to get to the bottom of what the government has revealed."
A Company Chemists' Association spokesperson said: "CCA members are very aware of their responsibilities for reporting all incidents and occurrences under the RIDDOR regulations and will continue to actively work to ensure that their pharmacies are a safe place for their teams to work and for their customers and patients to visit."
Sponsored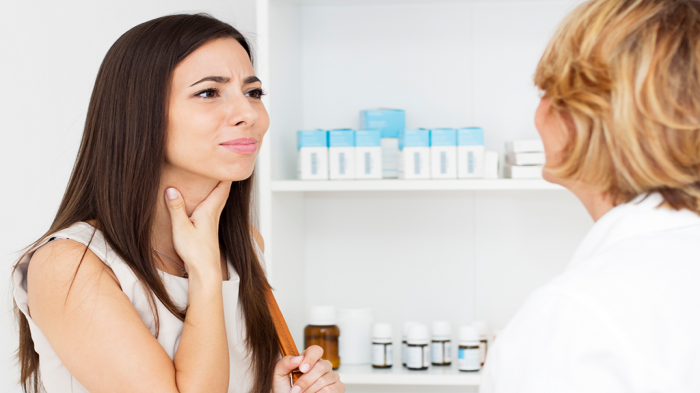 Sponsored education
This module will help you to understand and educate customers about the risks of antibiotic resistance, and recommend products to help them effectively manage their sore throat symptoms.
Sponsored education
Work through a customer consultation to determine the possible cause of stinging, gritty eyes and recommend an effective treatment to help ease these symptoms.
Record my learning outcomes
Latest
Discover the latest pharmacy news with daily updates and information to keep you in the know.
In Latest
Discover the latest pharmacy news with daily updates and information to keep you in the know.
Bookmark