Call for greater role for pharmacists in AMS
Latest
Call for greater role for pharmacists in AMS
In Latest
Discover the latest pharmacy news with daily updates and information to keep you in the know.
Bookmark
A campaign to raise awareness of the importance of antimicrobial stewardship (AMS) amongst pharmacists has been launched by The Royal Pharmaceutical Society.

The Society is calling on all pharmacists to play a greater role in the development of national and local action plans for AMS, building on examples of good practice around the country to ensure a robust evidence-based approach to the use of antibiotics.

New resources will be made available for RPS members on evidence and best practice around the topic. For example, RPS has published a new Quick Reference Guide on AMS for community pharmacists, which offers practical advice on action to take with patients to minimise antibiotic resistance.

A new policy document sets out ambitions to see pharmacist leadership in AMS strengthened in order to contribute to wider efforts in meeting the challenge set by the UK Government of reducing inappropriate antibiotic prescribing by 50 per cent by 2020. Recommendations include maximising the expertise of pharmacists in the multidisciplinary team, enabling more informed clinical decisions through access to the patient record and commissioning of research into simple diagnostic testing.

RPS spokesperson on antibiotics and consultant antimicrobial pharmacist Philip Howard said: "Antimicrobial resistance is one of the greatest threats facing the planet, estimated to contribute to 700,000 deaths globally every year. The challenge is to coordinate action nationally as well as globally, and pharmacists across all sectors can play a vital role in terms of patient care as well as leading on action planning."

RPS president, Ash Soni, said: "As the third-largest health profession in the UK, pharmacists will be central to efforts to combat antimicrobial resistance, whether it is researching new treatments, reducing inappropriate prescribing, or offering advice to the public on reducing the risk of infections.

"All pharmacists have a role to play in AMS. I think there's a perception that it is the solely the domain of hospital pharmacists but primary care and community colleagues also play an essential part in managing this huge challenge. Providing advice on self-care, how long infections can be expected to last and how to take antimicrobials as well as providing services such as flu vaccinations can make an enormous difference.

"The RPS is committed to working with leading organisations and experts around the country as part of a co-ordinated effort to raise awareness of the challenge of AMR and how our members, other health professionals and the public can play their part."
Sponsored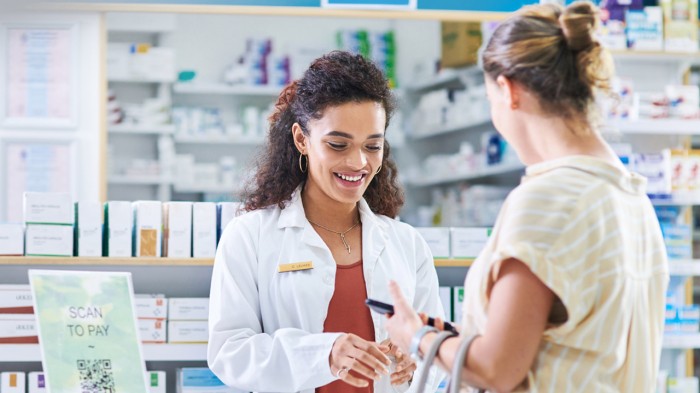 Sponsored education
Refresh your knowledge on managing mild to moderate pain and understand when a combination product can help.
Sponsored education
Work through a customer consultation to determine the possible cause of stinging, gritty eyes and recommend an effective treatment to help ease these symptoms.
Record my learning outcomes
Latest
Discover the latest pharmacy news with daily updates and information to keep you in the know.
In Latest
Discover the latest pharmacy news with daily updates and information to keep you in the know.
Bookmark