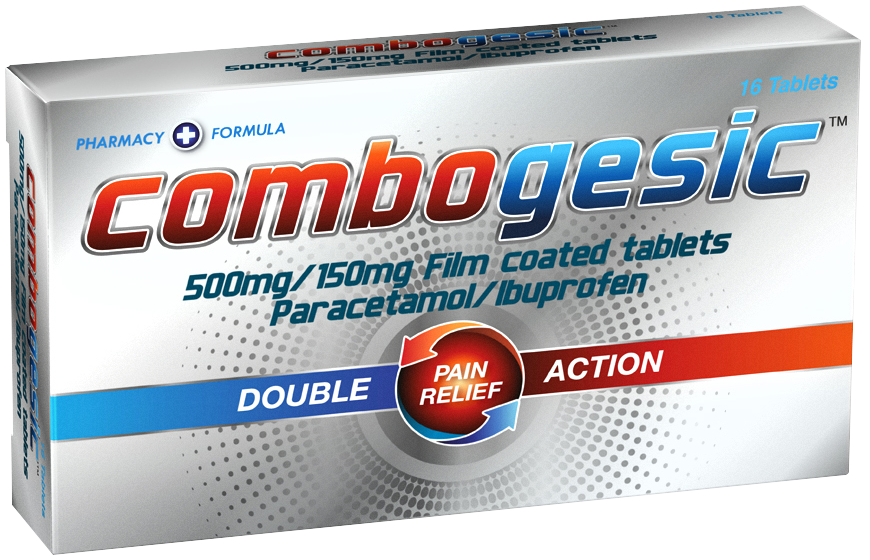 Completing the picture in OTC pain management
This 10-minute module highlights a product that helps to complete the picture in OTC pain management and provides you with a new opportunity in pharmacy to help your customers manage their mild to moderate pain.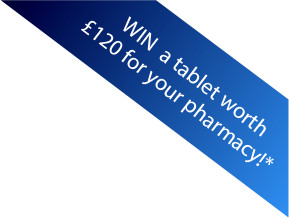 *Complete the module for your chance to win one of two tablets worth £120 for your pharmacy! Closing date 6th September 2017.
(See terms and conditions below.)
Combogesic Abbreviated Prescribing Information:
Presentation: Combogesic film coated tablets contain 500mg paracetamol and 150mg ibuprofen. Indications: Combogesic tablets are for the temporary relief of pain associated with: headache, migraine, backache, period pain, dental pain, muscular pain, cold and flu symptoms, sore throat and fever. Dosage: For oral administration and short term use only. Adults: The usual dosage is one or two tablets taken every six hours, as required up to a maximum of six tablets in 24 hours. Elderly: No special dosage modifications are required. The elderly are at increased risk of the serious consequences of adverse reactions. If an NSAID is considered necessary, the lowest effective dose should be used for the shortest possible duration. The patient should be monitored regularly for gastrointestinal bleeding during NSAID therapy. Contraindications: Not to be used in children under 18 years of age. Not to be used in patients: • With known hypersensitivity reaction to paracetamol, ibuprofen, other NSAIDs or to any of the excipients • With active alcoholism as chronic excessive alcohol ingestion may predispose patients to hepatotoxicity (due to the paracetamol content) • Who have experienced asthma, urticaria, or allergic-type reactions after taking acetylsalicylic acid or other NSAIDs • With active or history of gastrointestinal bleeding or peptic ulceration • With severe heart failure, hepatic failure or renal failure • With cerebrovascular or other active bleeding • With blood-formation disturbances Pregnancy and lactation: The product should not be used during the first 6 months of pregnancy and is contraindicated in the last 3 months of pregnancy. This product may impair female fertility and is not recommended in women attempting to conceive. Special warnings and precautions: For oral administration and short term use only. The stated dose should not be exceeded. The lowest effective dose should be used for the shortest time necessary to relieve symptoms. If symptoms persist or worsen or the product is required for more than 3 days, a doctor should be consulted. This product should not be taken with other products containing paracetamol, ibuprofen, acetylsalicylic acid, salicylates or with any other anti-inflammatory medicines unless under a doctor's instructions. Undesirable effects: No further undesirable effects have been indicated for this product other than those for paracetamol alone or ibuprofen alone. Legal Category: Combogesic tablets are a pharmacy only line. Pack Sizes: 16s and 32s Marketing Authorisation Holder: Thornton & Ross Ltd, Linthwaite, Huddersfield, HD7 5QH Marketing Authorisation Number: PL 00240/0383 Date of preparation: May 2016. Information of this product, including adverse reactions, precautions, contraindications and method of use can be found at https://www.medicines.org.uk/emc/medicine/32299
Competition terms and conditions:
1. Competitions are only open to pharmacy staff currently employed at registered UK pharmacy premises.
2. The names of the competition winners can be obtained by sending a S.A.E to Combogesic Competition, Communications International Group, Linen Hall, 162-168 Regent Street, London, W1B 5TB.
3. Any personal information collected from the competition will be used in accordance with the Data Protection Act 1998 and other applicable laws.